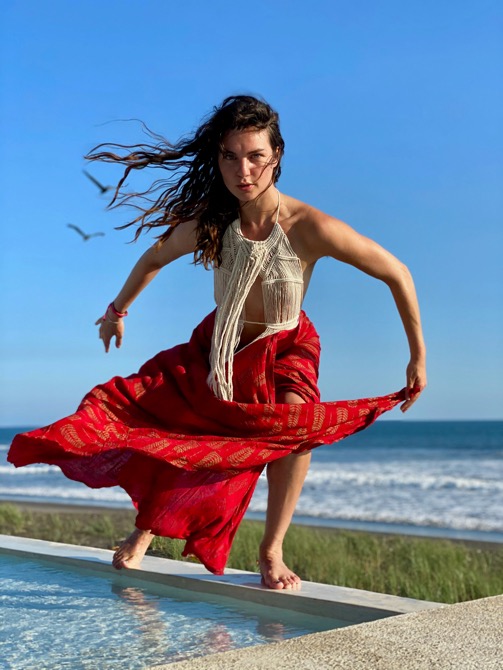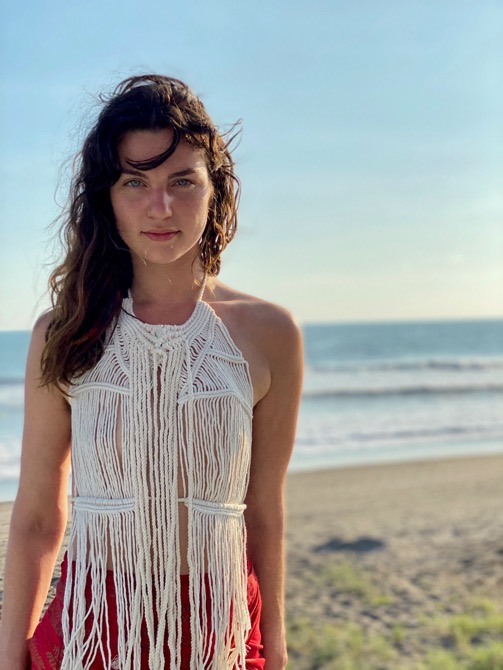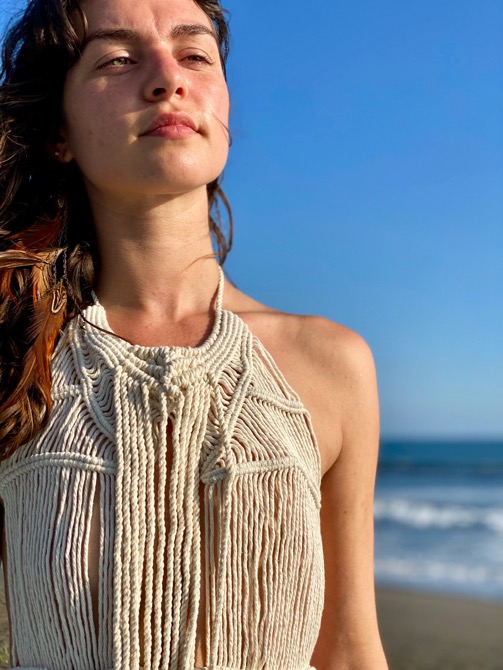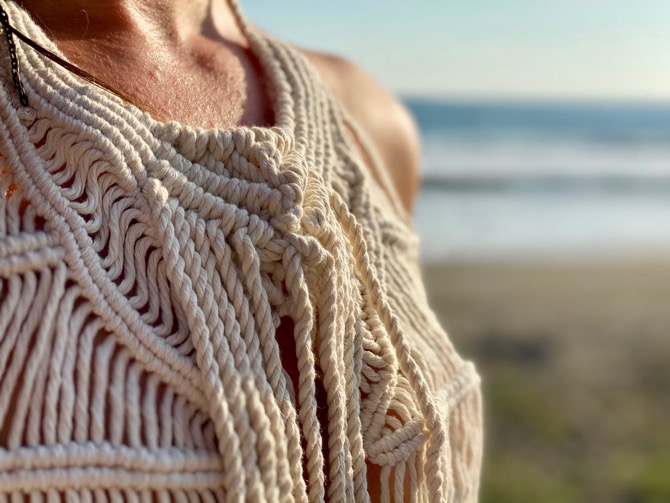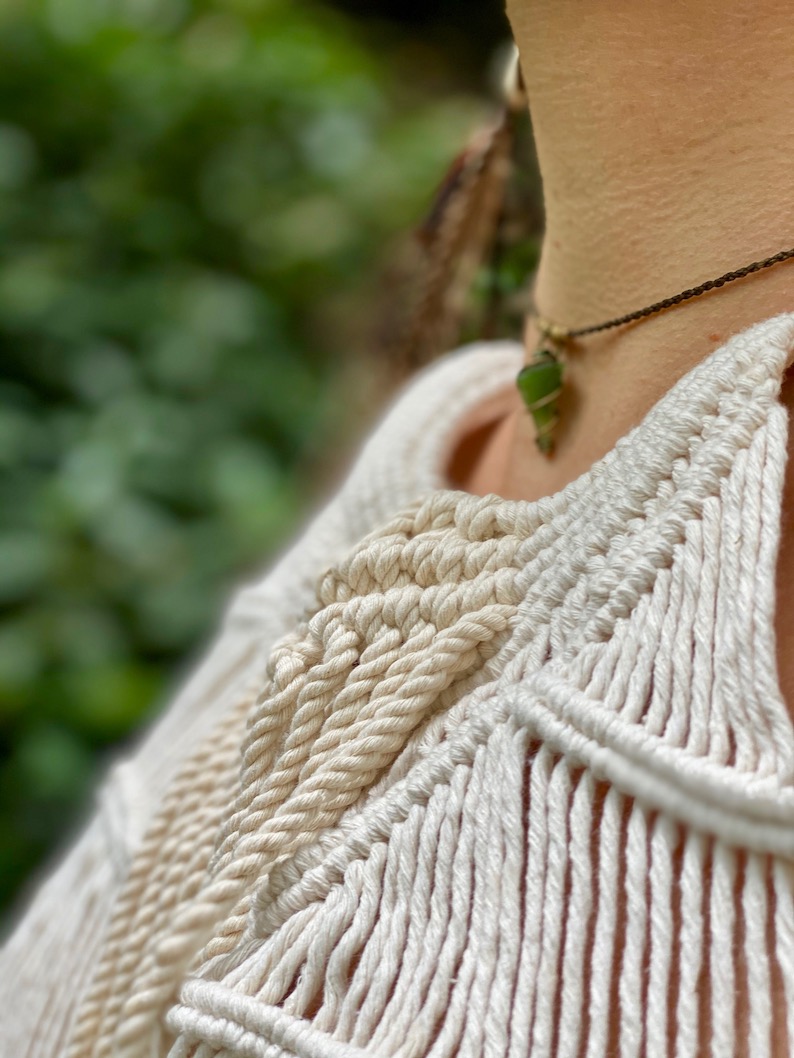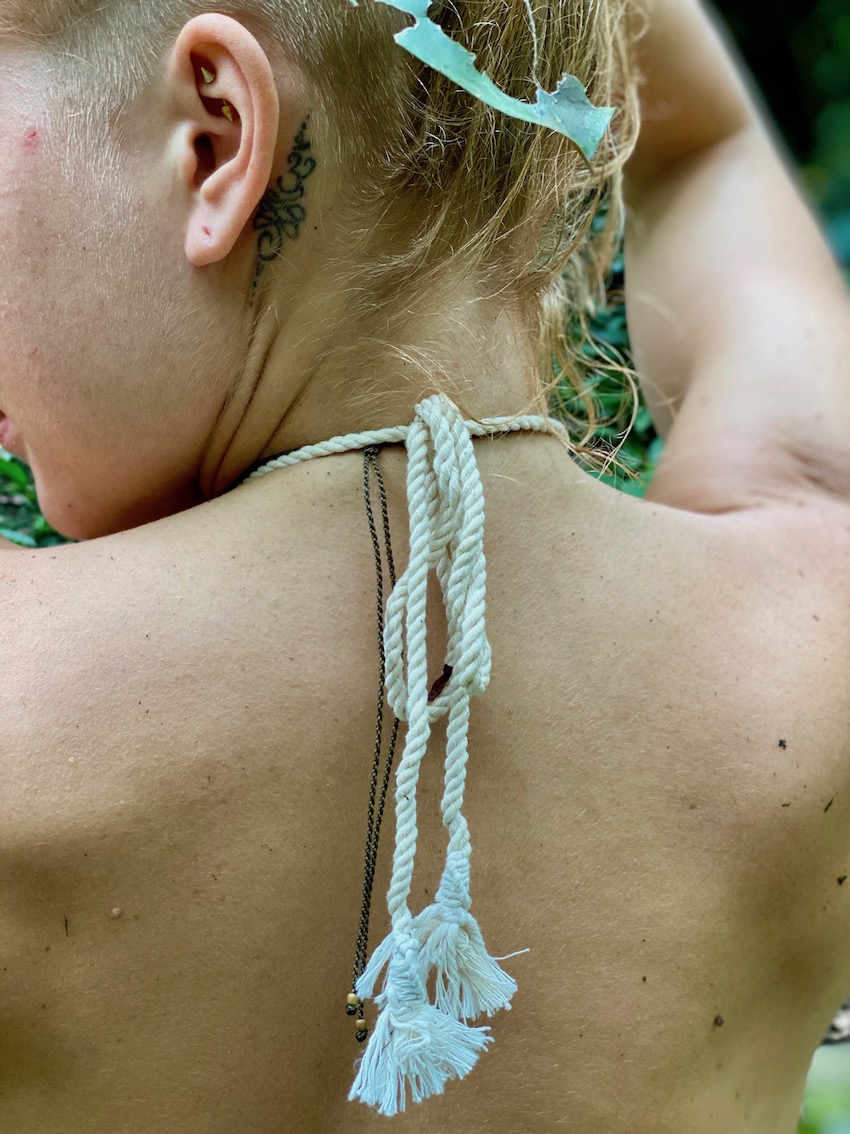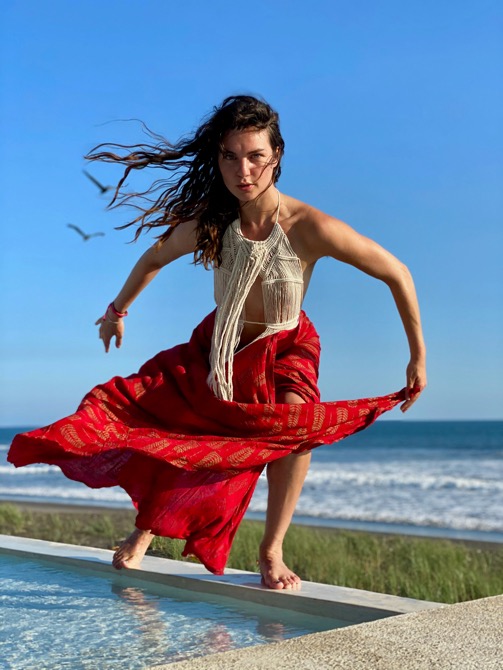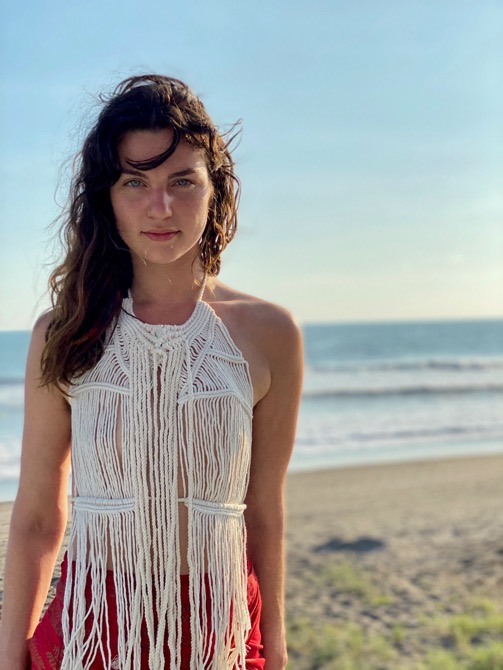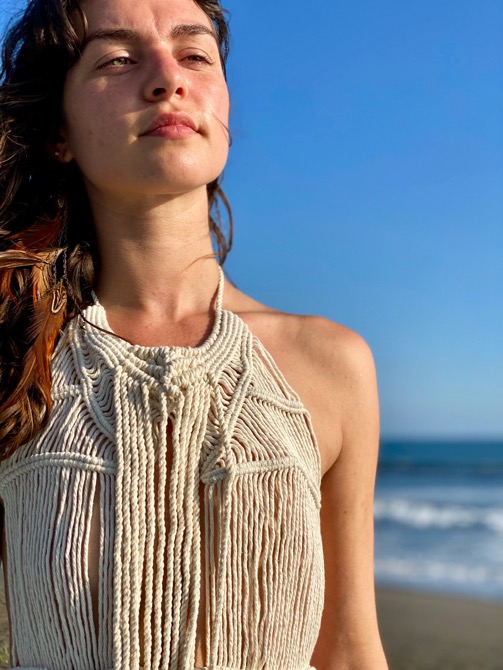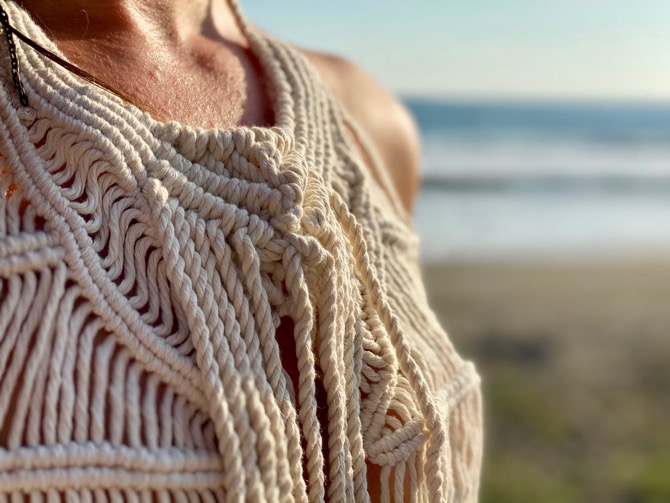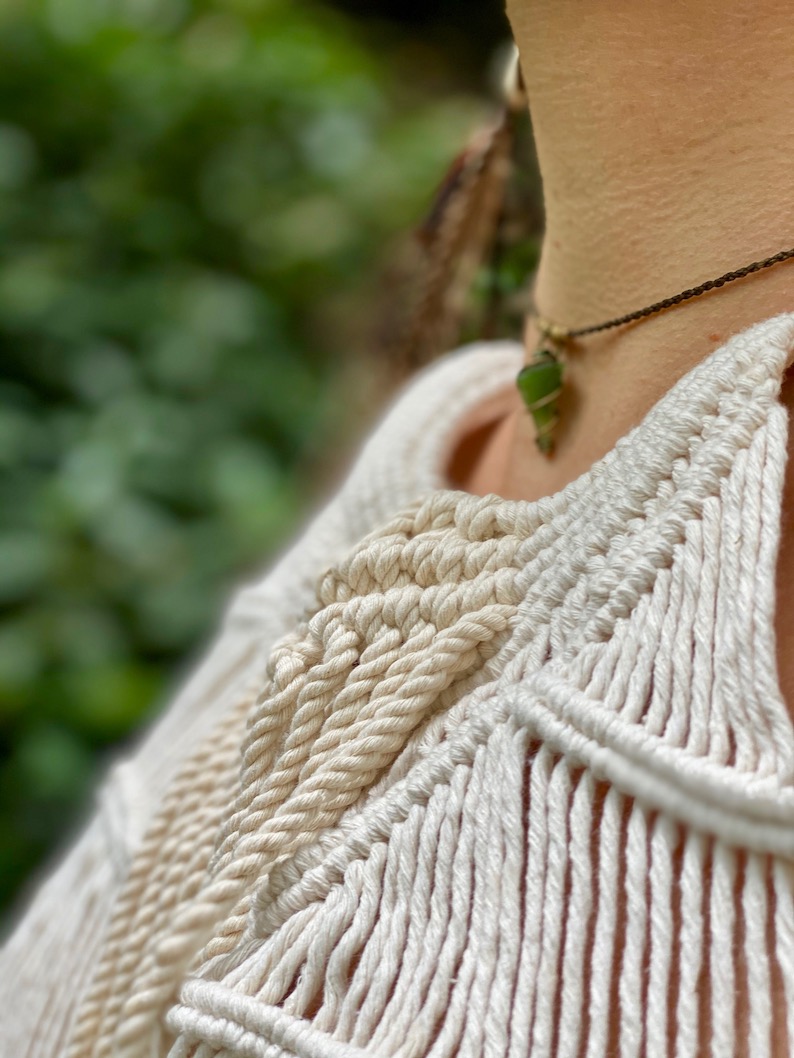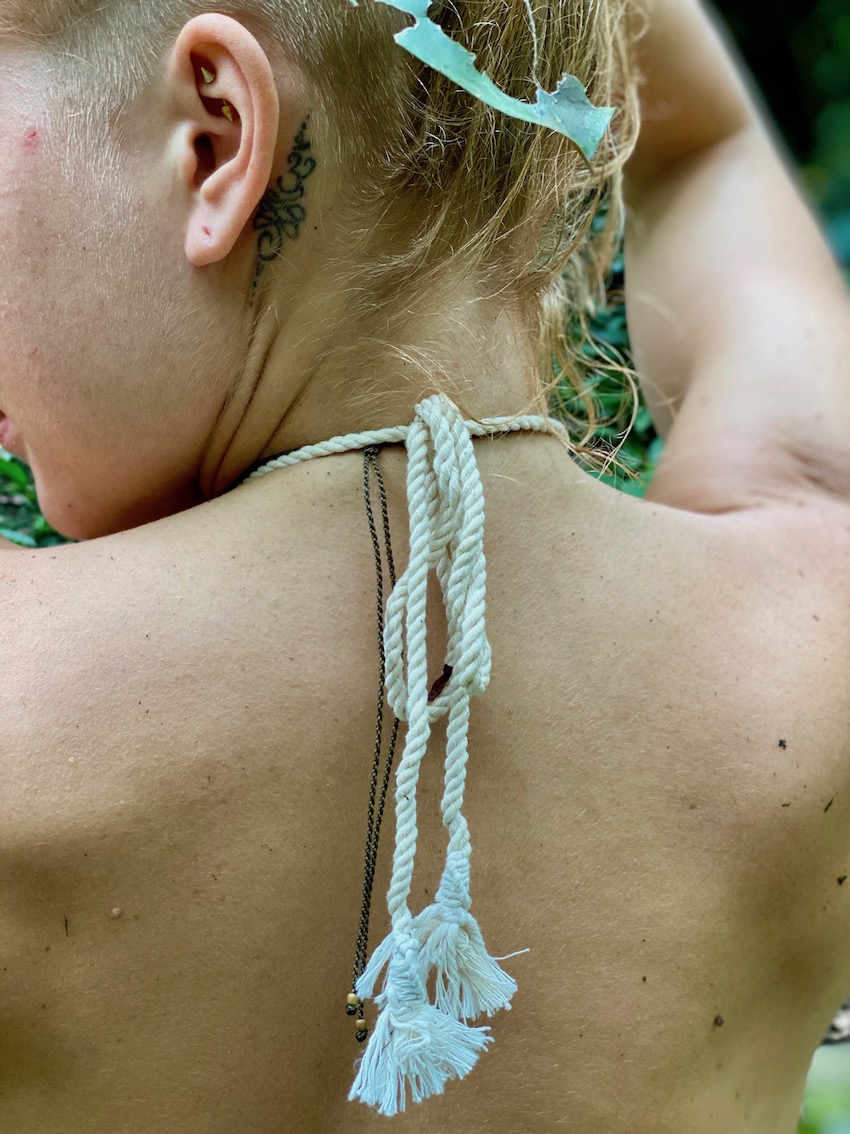 Macramé goddess top - BOSSANO
Shipping in 14 days, delivery time 2-7 days
Macramé goddess top - BOSSANO
This handmade womens macramé goddess top is exceptionally beautiful and a perfect fit to any bohemian hippie style or even a bridal occasion. It is a special and flowy halter neck top that shows just enough of skin to give you a cute but sexy young look. It is an outstanding festival outfit, made for dancing and moving as it has long swaying tassels in the front that makes the dress fall down gracefully. Wear it on the beach on your bikini or as a chic accessory on a tunic, under your favourite kimono, or with a pair of harem pants! It truly is a grateful and multifunctional piece of clothing that every girl should have. Well, it might not serve at a yoga class as its loose fringe would fall on your face half of the time! :)
This special goddess top is not a standard 'decor piece', but unique and one of a kind cover magazine design. It is made from recycled soft and luxurious off white cotton yarns that feel appealing and organic on the skin. It differentiates from any knit or crochet lace design with its outstanding work to detail.
To wear the macrame top tie one knot behind your back and one behind your neck. The straps are finished with stylish tassels made from the waste products of cutting the macrame fringe.
The macrame top is
washable
despite its delicate image. Treat cautiously for it to stay in a good condition, and take care of your art piece to guarantee longevity.
See and browse the rest of the collection on this
page
right here, and make your order through an easy order process.
You can google other designs for example on pinterest, and if you do get inspired and wish for a custom made piece, please contact me at
[email protected]
or via contact form. All ideas are welcome! I know I would be happy to fulfil your dream outfit. Nothing is black and white! ;)
The white colour allows you to dye the piece for example with some floral, natural and organic dyes to match your other hippie dresses or blouse shirts that you might wear underneath the top. That is a perfects diy mission right there! Explore videos on YouTube for the maximum benefit.
Measurements

Size
M

Bust width: 33 cm

Bust length: 24 cm

Bust around up to: 127 cm

Length: 53 cm
Material

100 % recycled cotton
Material:

100% recycled cotton

Size:

Bust around up to 127 cm

, Bust length 24 cm

, Bust width 33 cm

, Length 53 cm