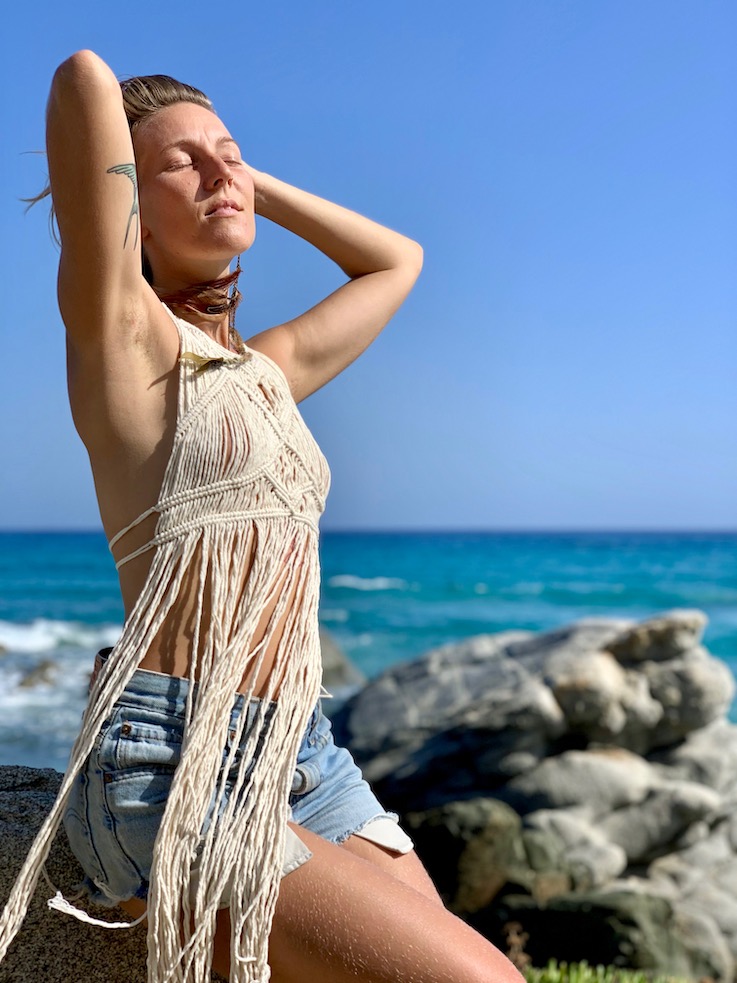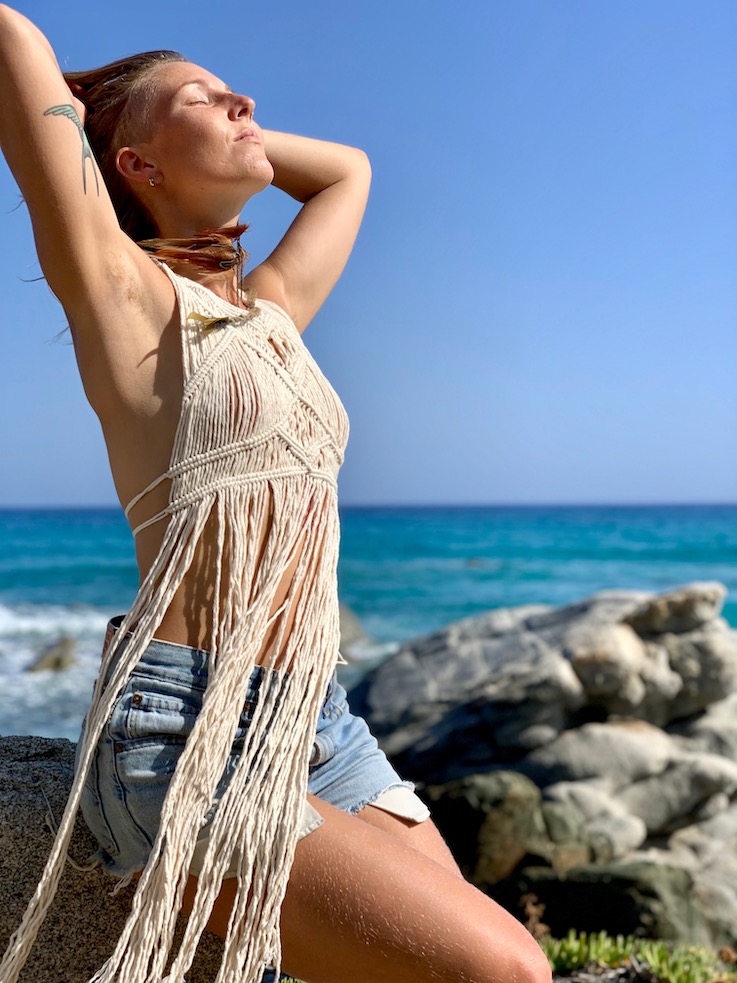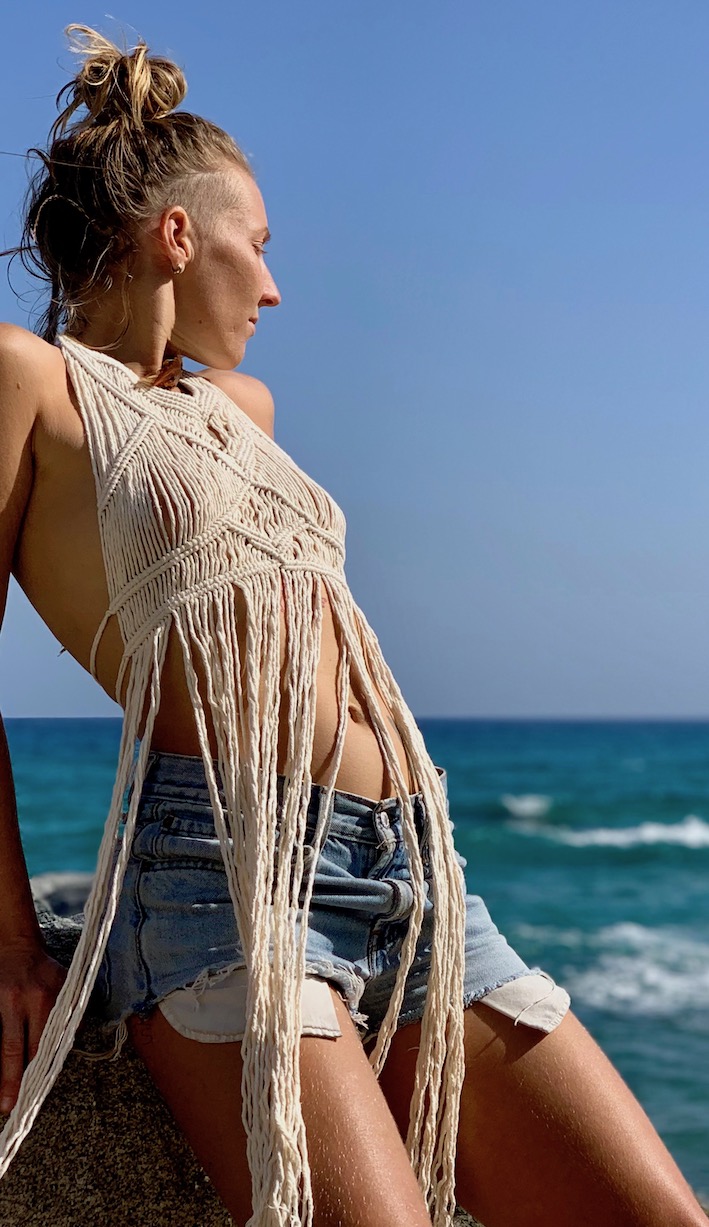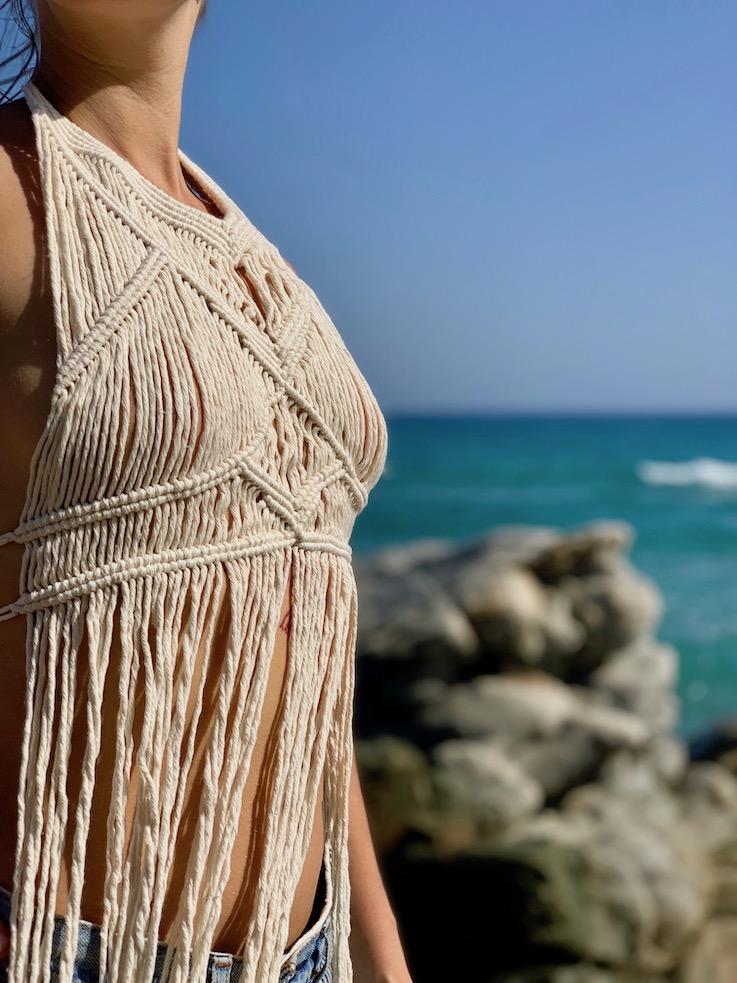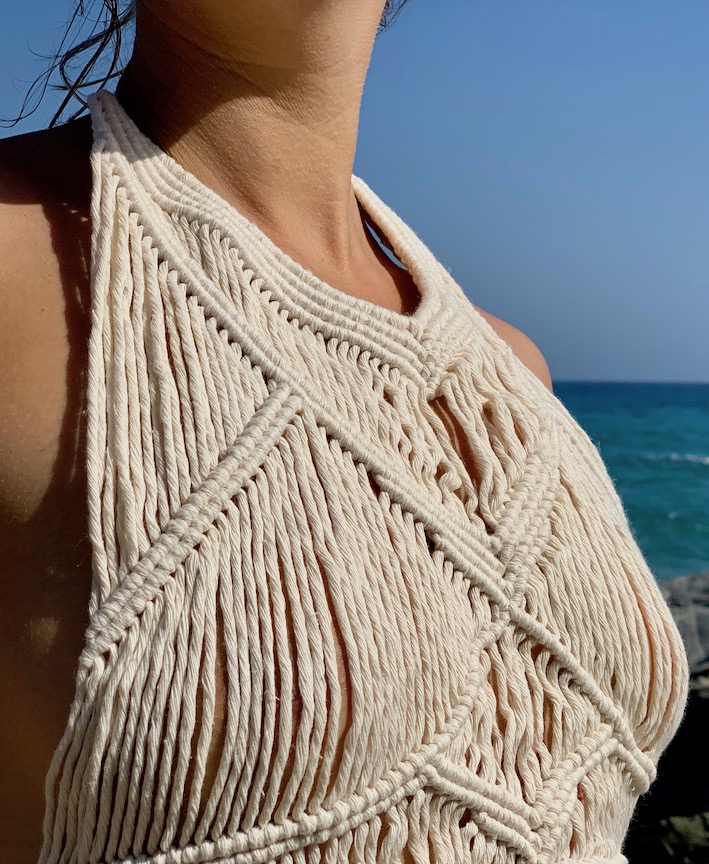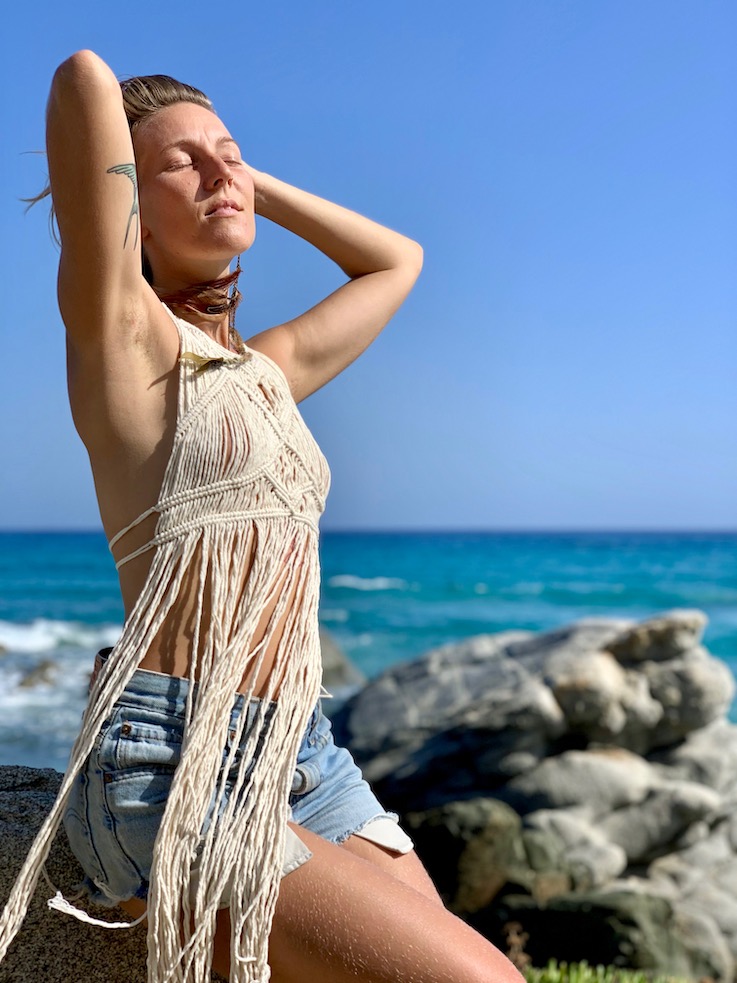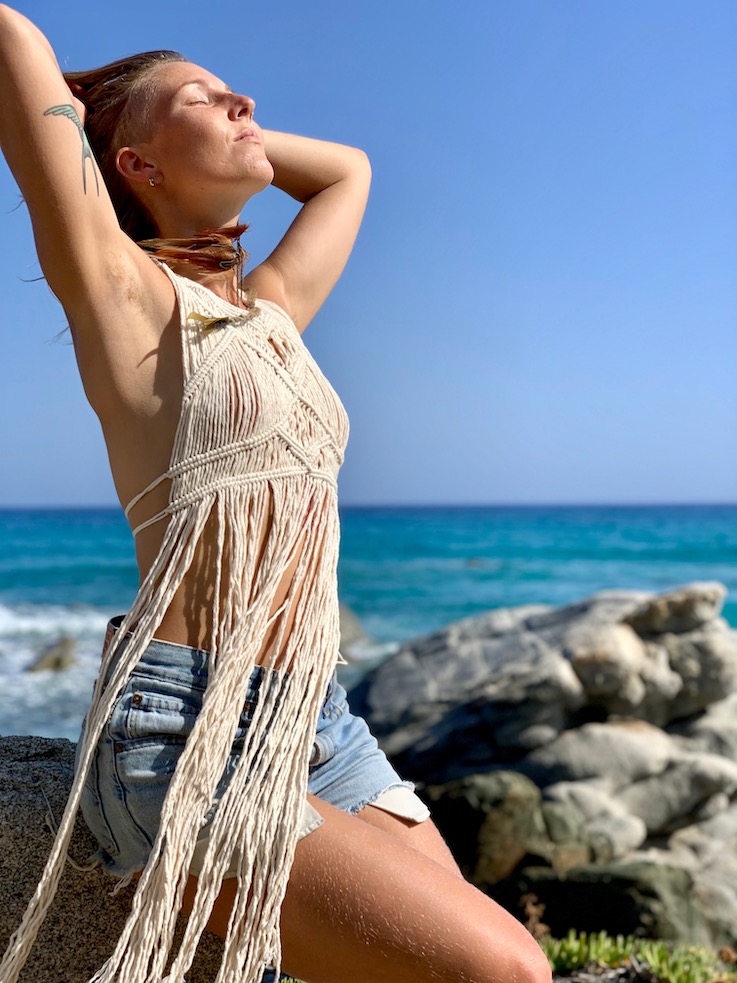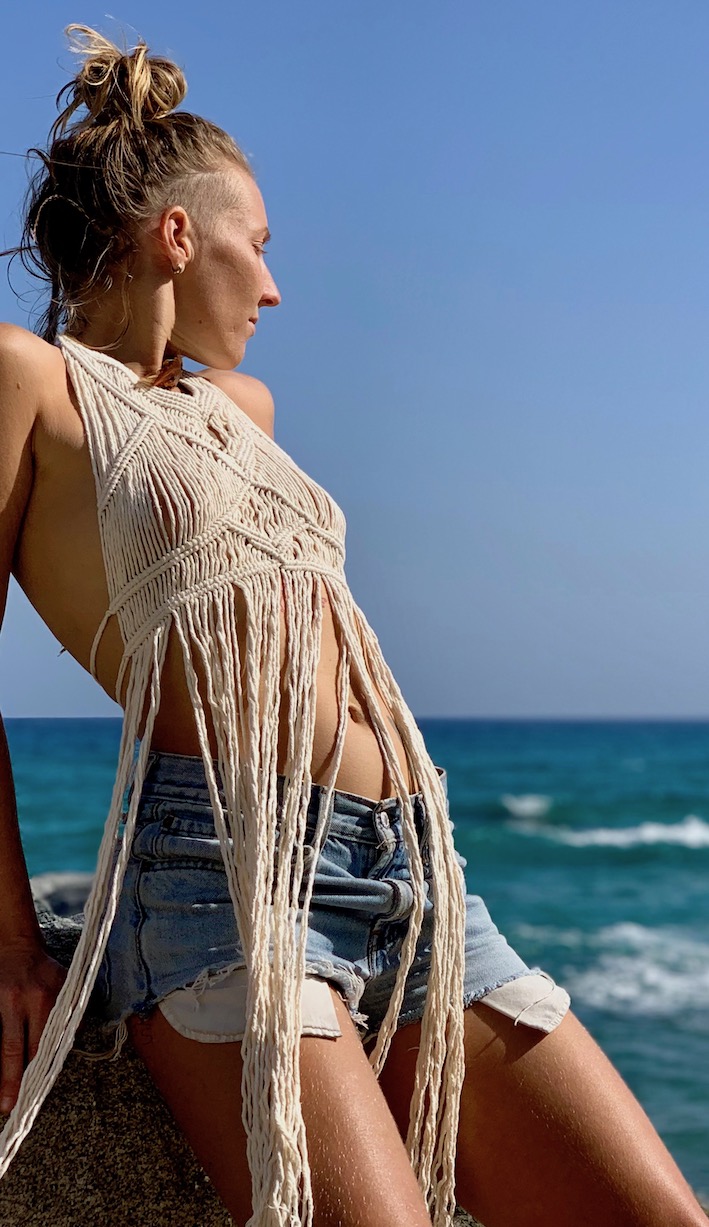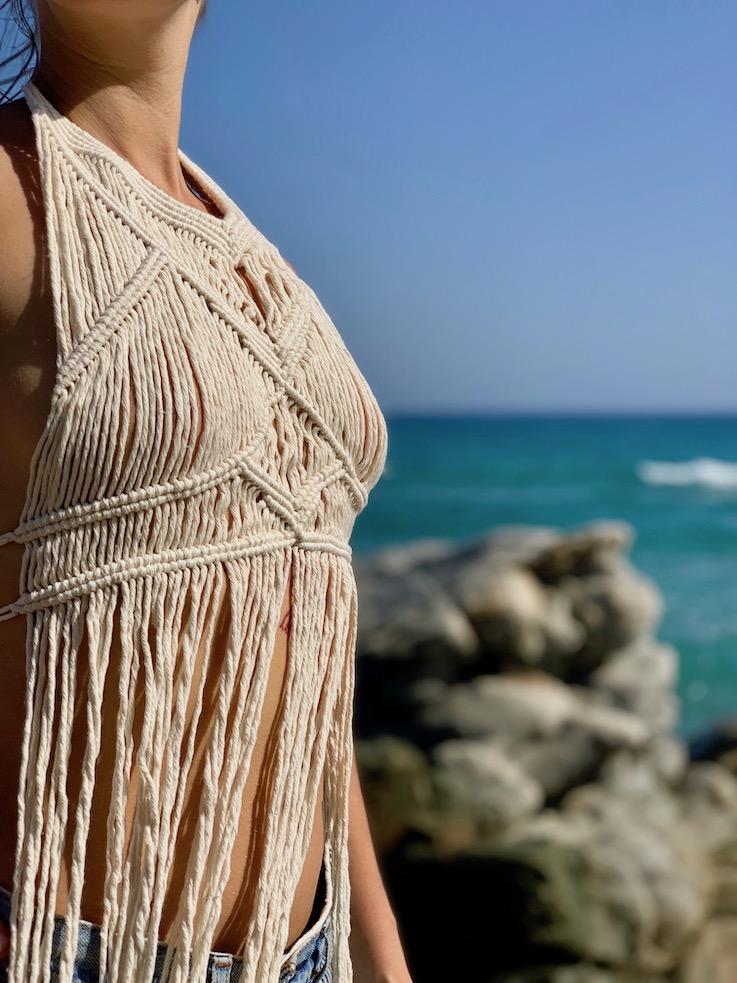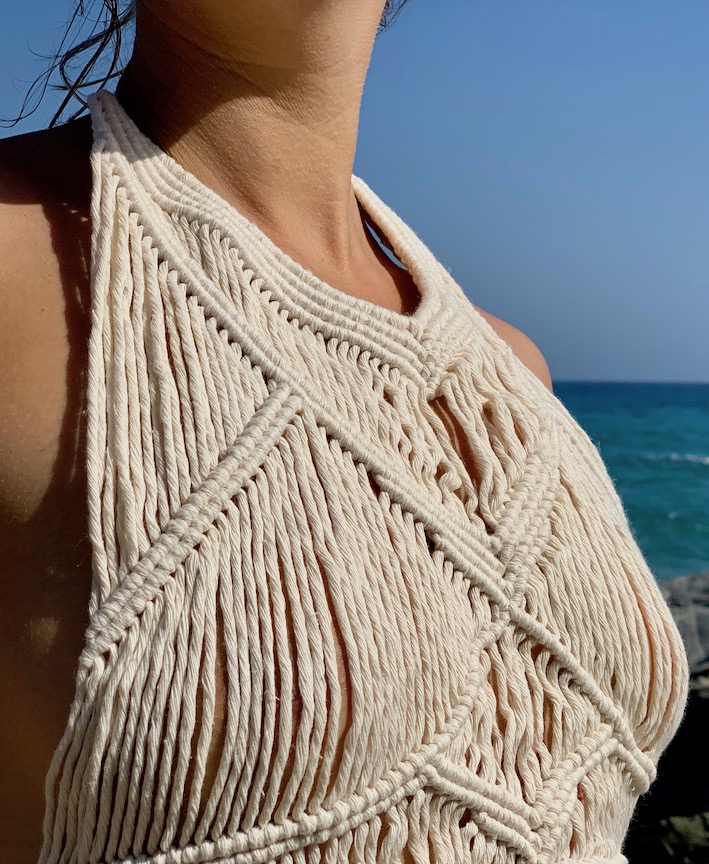 Fringed macrame top - CALA LUNA
Shipping in 7 days, delivery time 2-7 days
Fringed macrame top - CALA LUNA
Exclusive personal fringed macramé top with cosmetic ornamental hitch knot details. This tassel top is combining arts, design and comfort, and it brings the summer holiday wear to the next level! Wear the handmade dress on the top of a bikini or a bra with a sheer vest to pimp up your swimwear. Or even wear at an alternative boho wedding, and you will definitely not blend in with a wall. This unique top goes also well as a bohemian festival outfit at the famous Burning Man robot heart rave or at Coachella festival in Canada for example! Or why not in Kit Kat Club in Berlin!
Allow the fringe to sway in the wind when you dance with it! This one of a kind clothing separates you from the masses and is definitely a different thing than wearing a regular 'curtain' on such as a tank top or a t-shirt. Start a new trend and select The straps are finished with beautiful patterns giving the top a nice edgy twist. They are made from the cut fringe string following 'the zero waste' mentality.
All the tops are handmade by 100 % recycled cotton fiber yarn that are ultimately soft like silk and enjoyable on the skin. The tops have been made in one go which means no sewing has been applied in the making. All the TAIKA products are ecological and sustainable with a low carbon footprint, and there has been no chemicals used during the processing of the cotton yarns. Your macrame product is also washable, but in case there is no visible dirt, just air it out to save water. You can read more about that in the
guide
.
Requests for personalized preferences and custom made client orders are possible. Let us know which features you would like to add on the table and let's learn together about the services, price and color. Some useful tips; if you are not a big fan of the long swaying fringe you can crop it as you like by cutting the excess length off and make it a cropped version that shows your more skin.
At TAIKA.store online shop you will find lots of more options to select from such as long hanging necklaces, veils, and earrings and other beautiful things in other colors and sizes. Some mixed with feathers and crystals too. Search
here
to complete your beginners boho vintage style set with an item that matches your style
. TAIKA designs are unique handmade pieces, not just any intermediate square stuff like big corporates such as Walmart etc sell. ;)
Subscribe TAIKA on
YouTube
! Join the sustainable movement!
More about returns policy
here
.
Measurements
Size
S

Bust width: 37 cm

Bust length: 21 cm

Bust around up to: 128 cm

Length: 93 cm
Material

100 % recycled cotton
Colour:

Off white

Material:

100% recycled cotton

Size:

Bust around up to 140 cm

, Bust length 26 cm

, Bust width 45 cm

, Length 92 cm