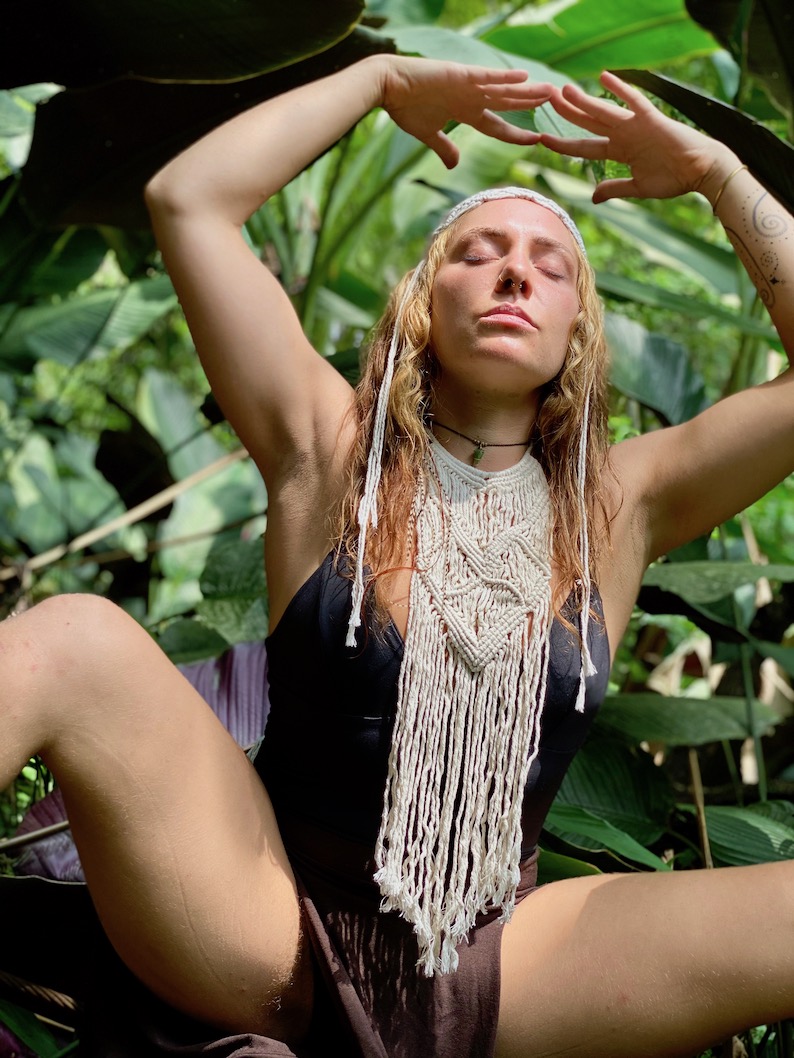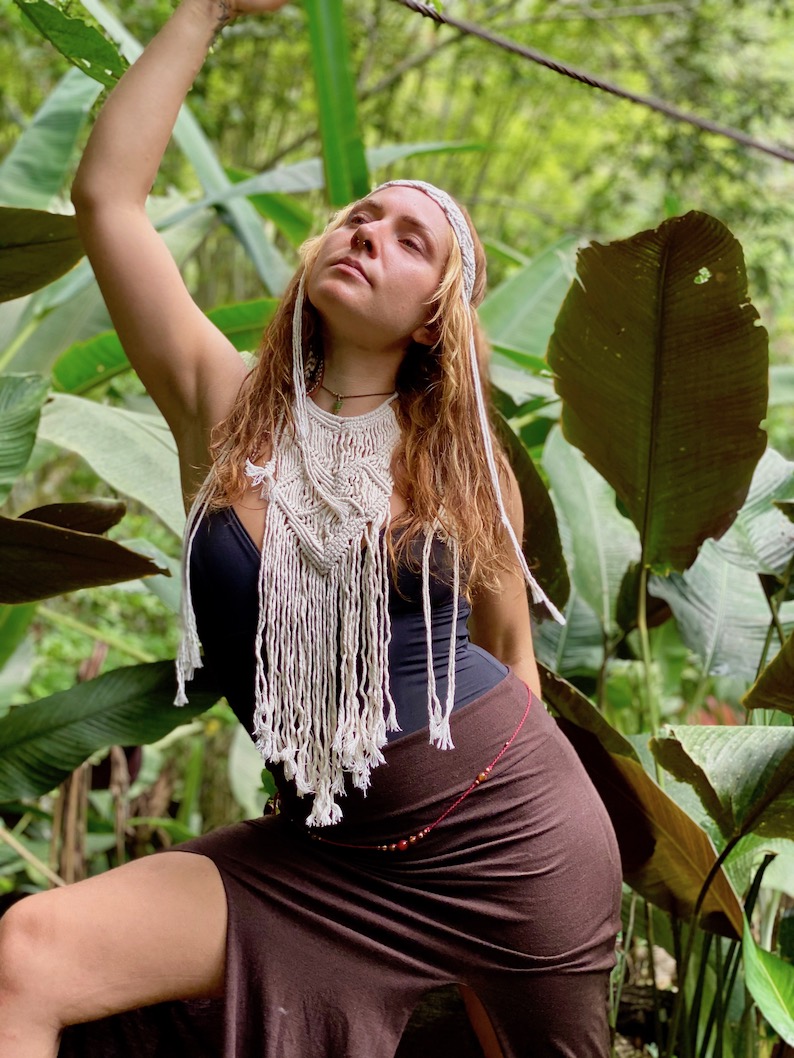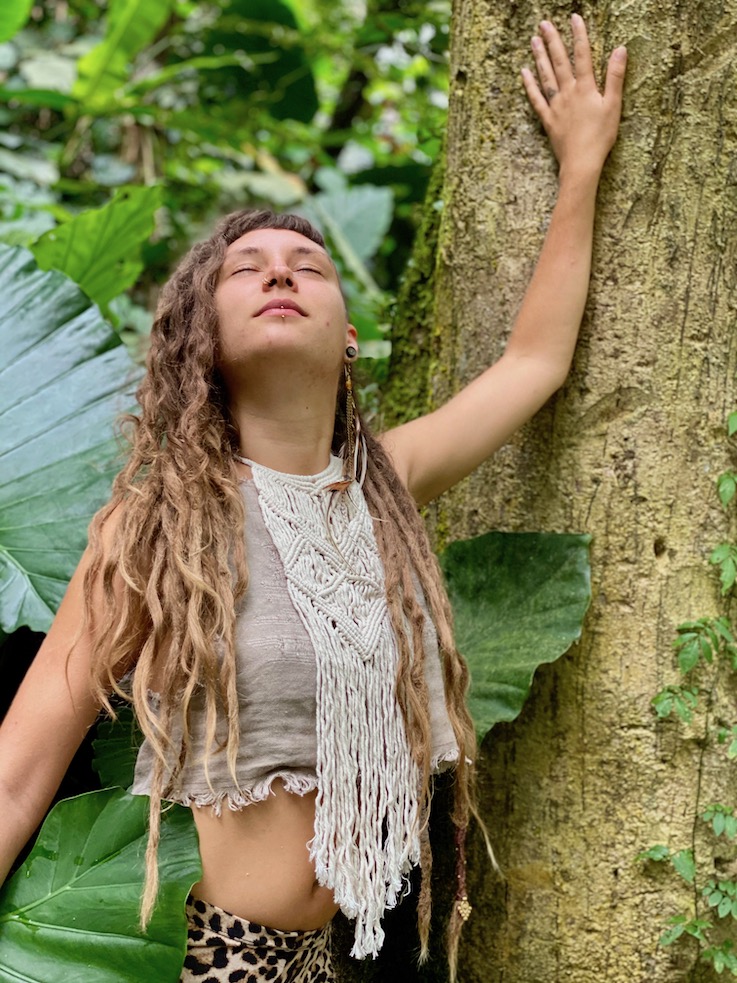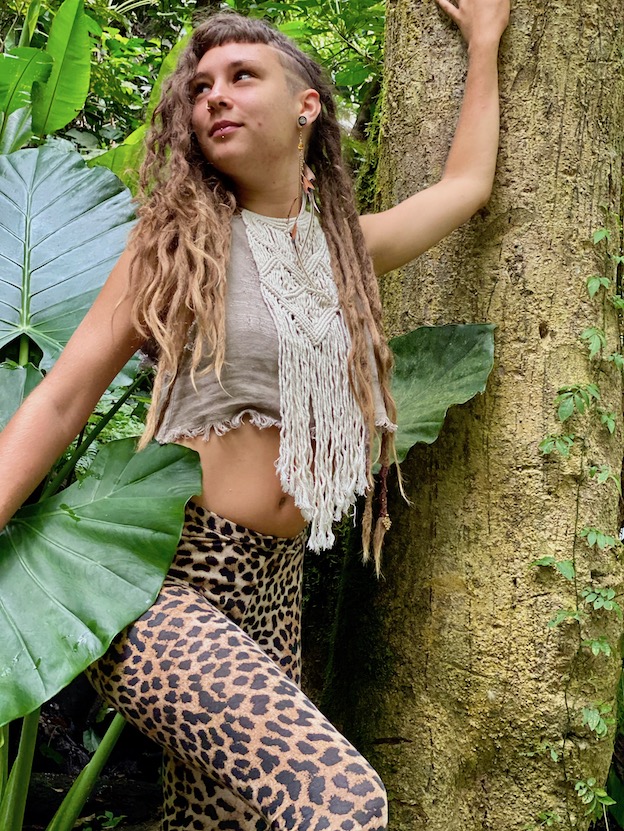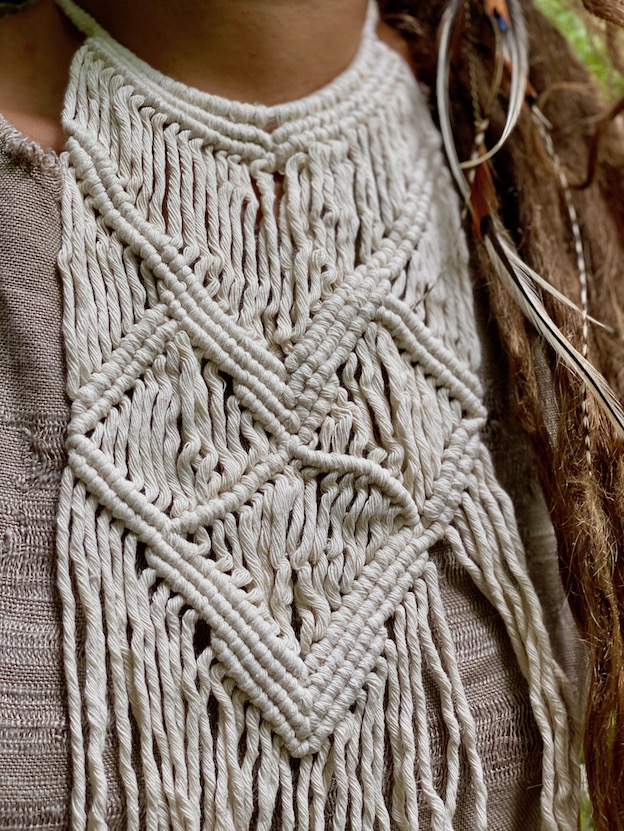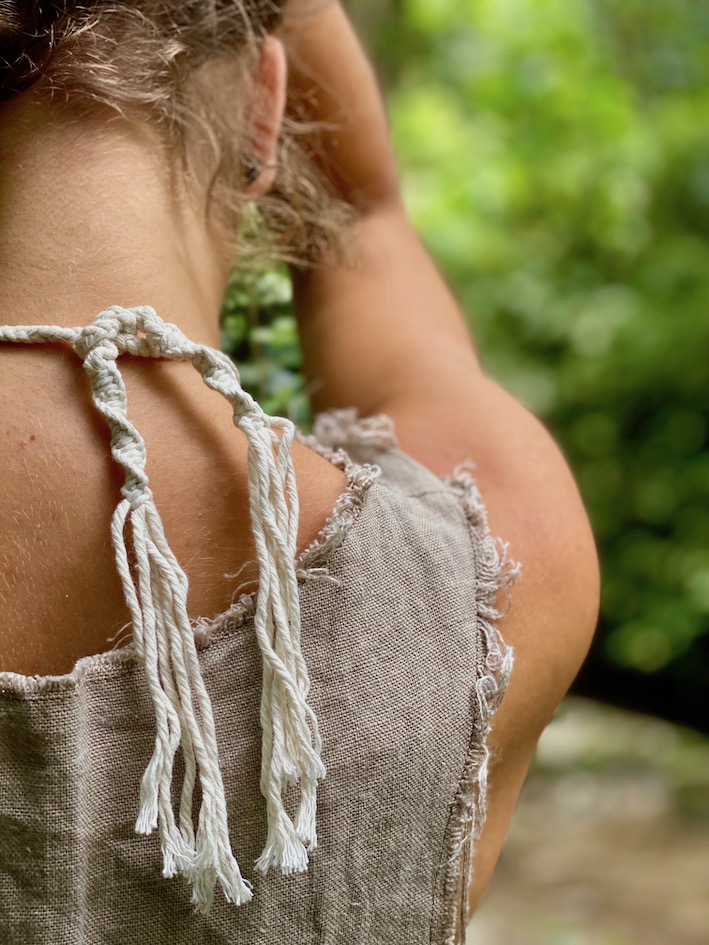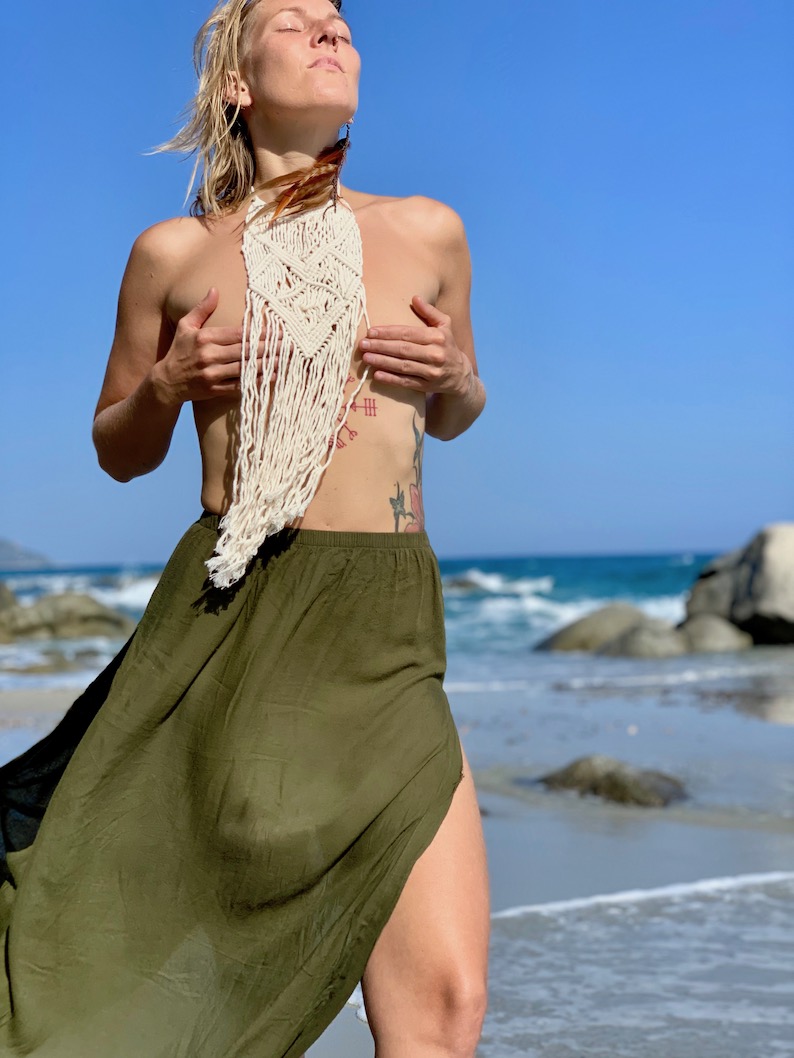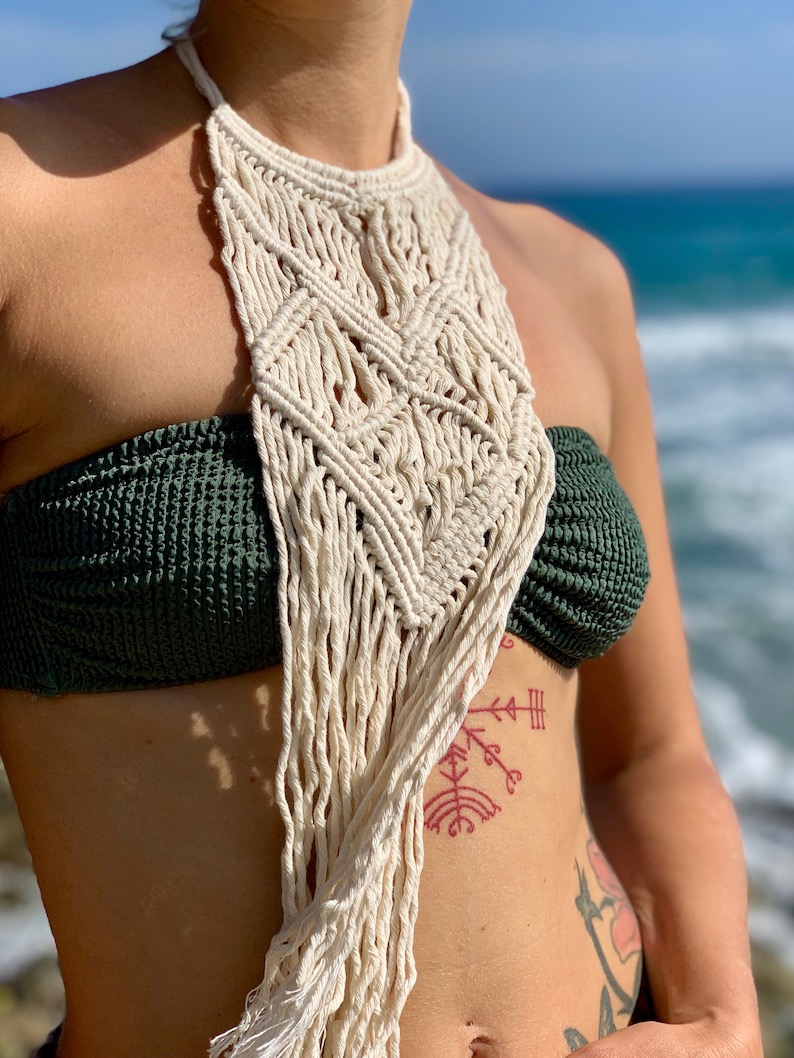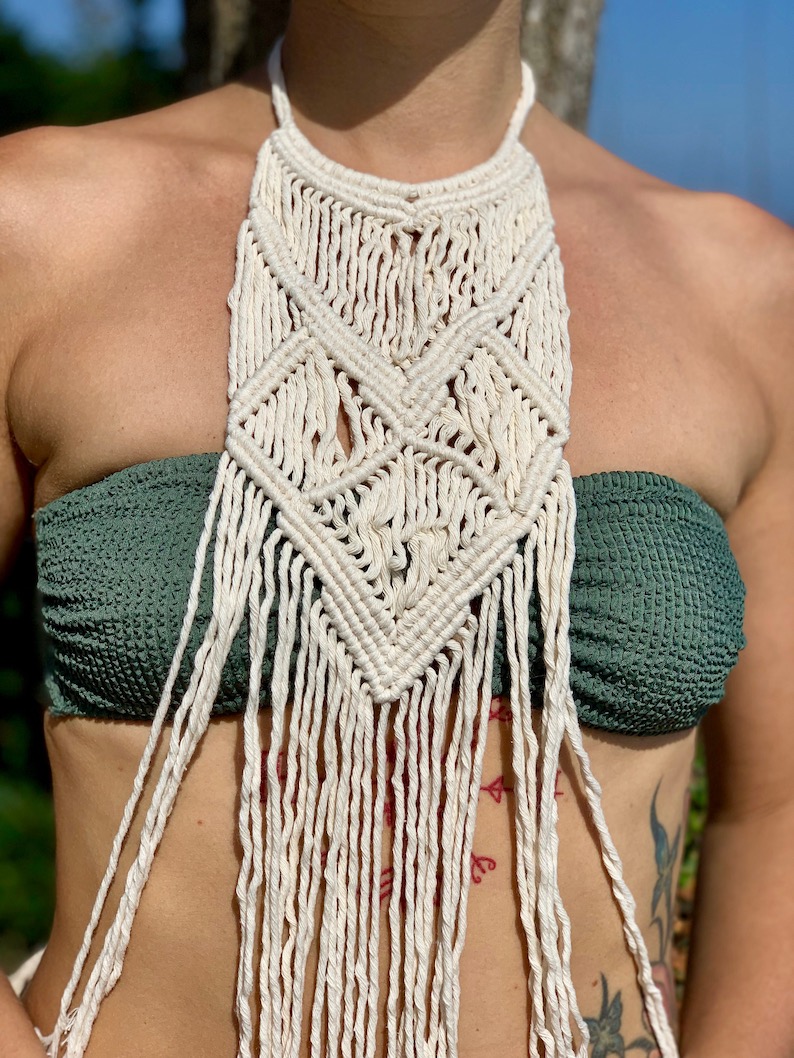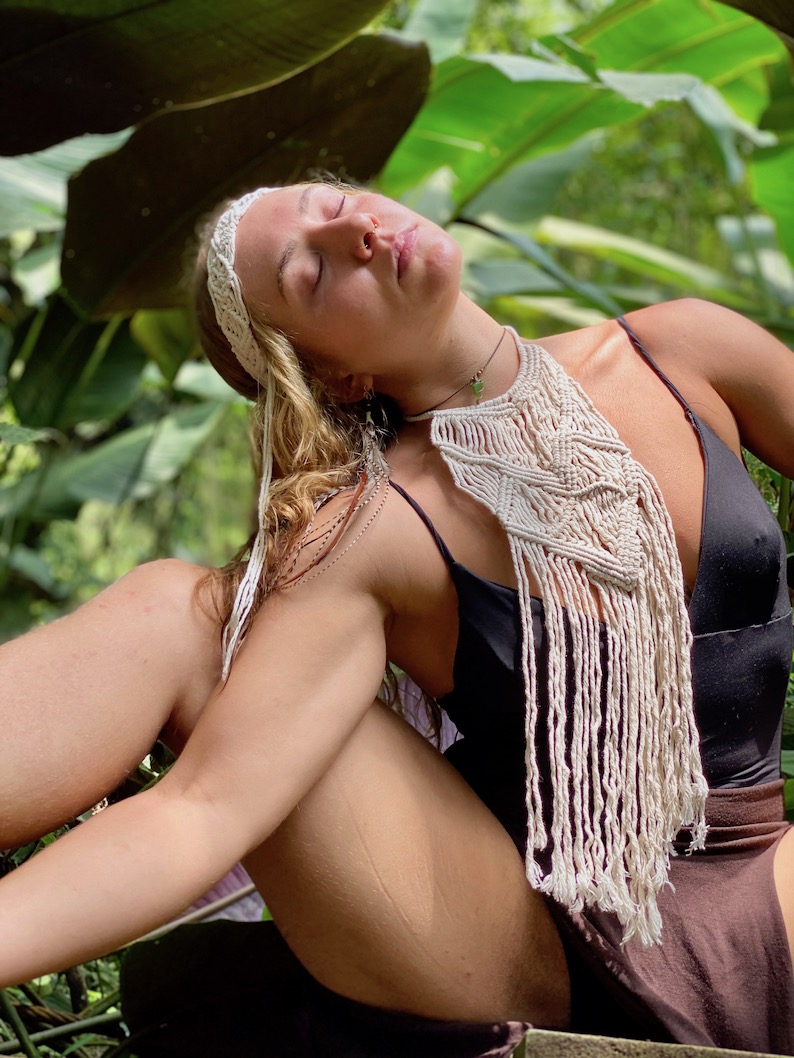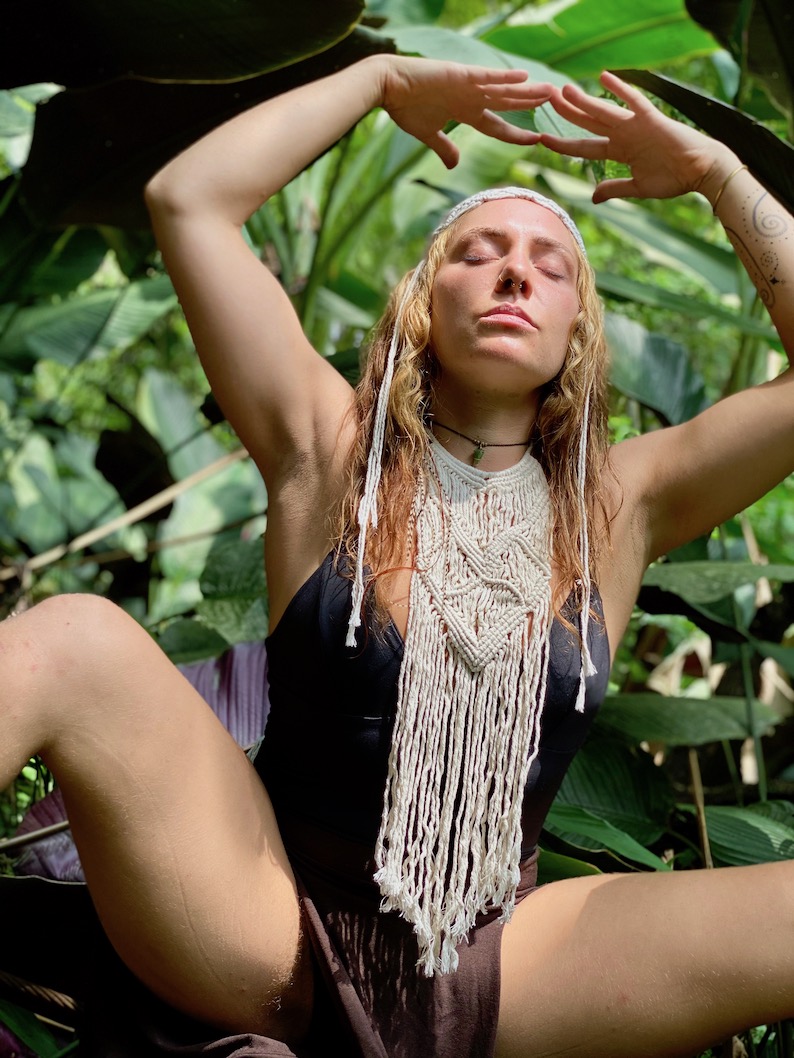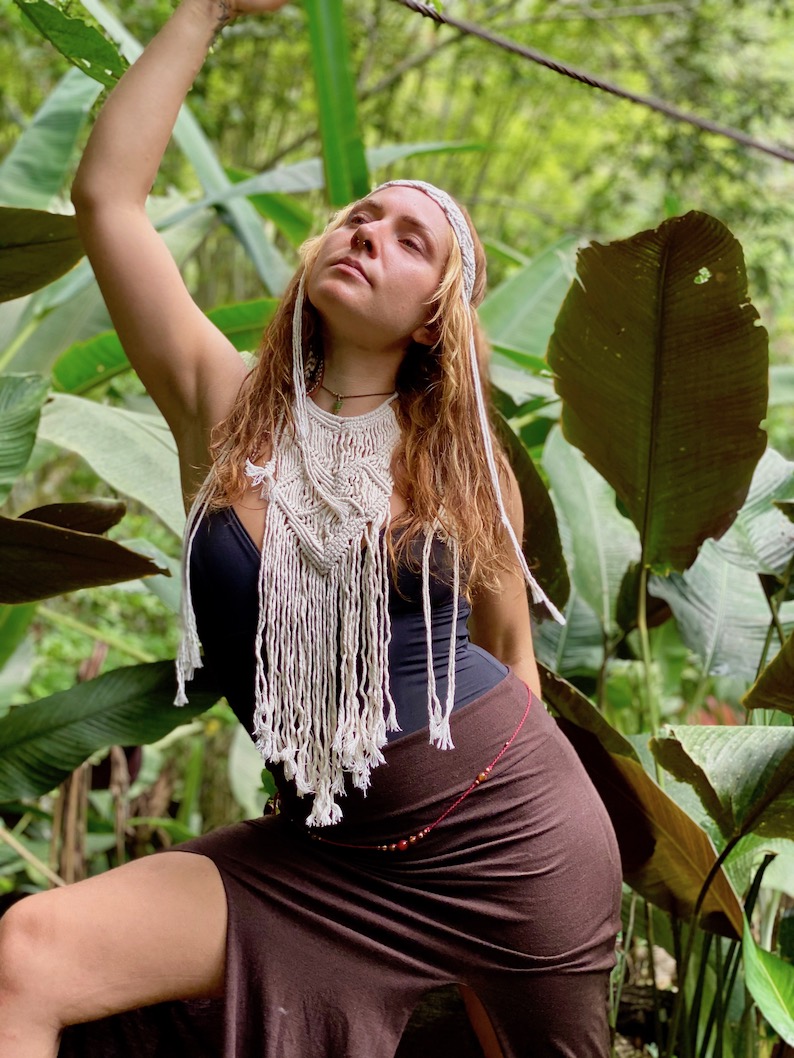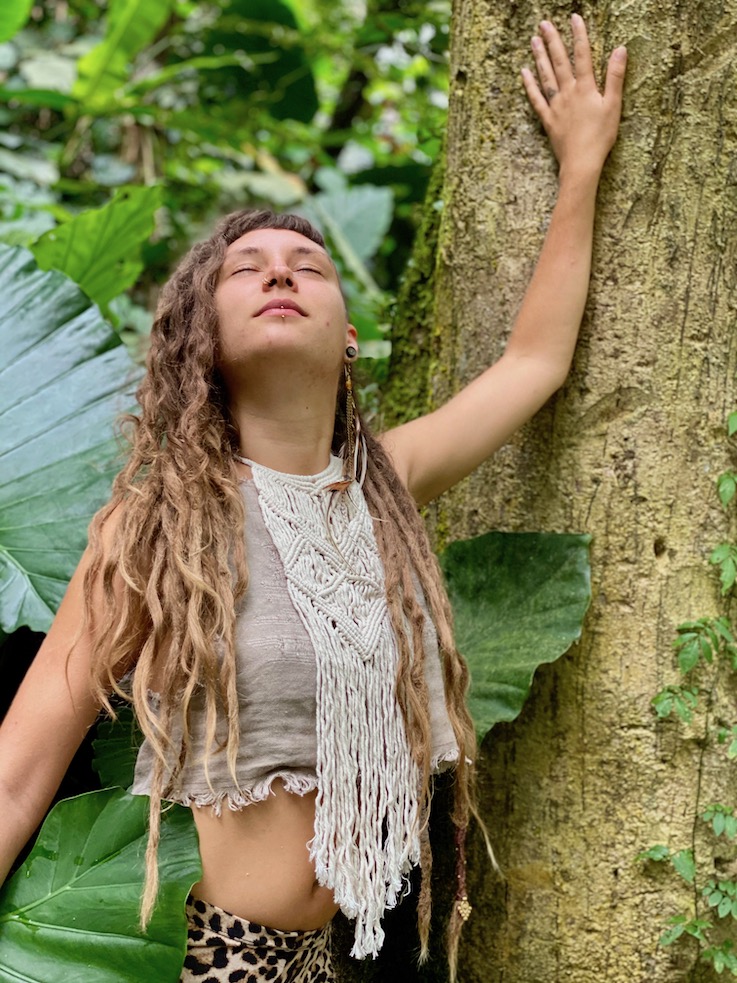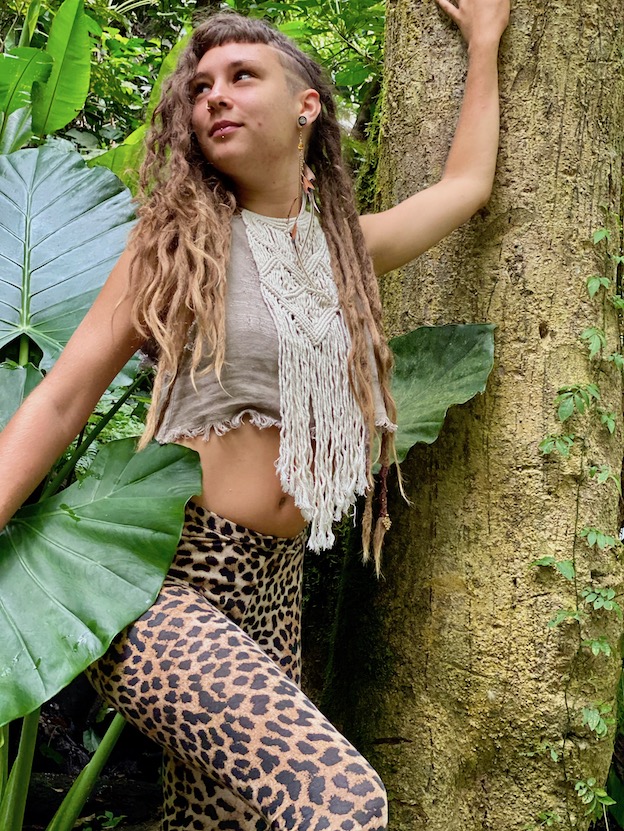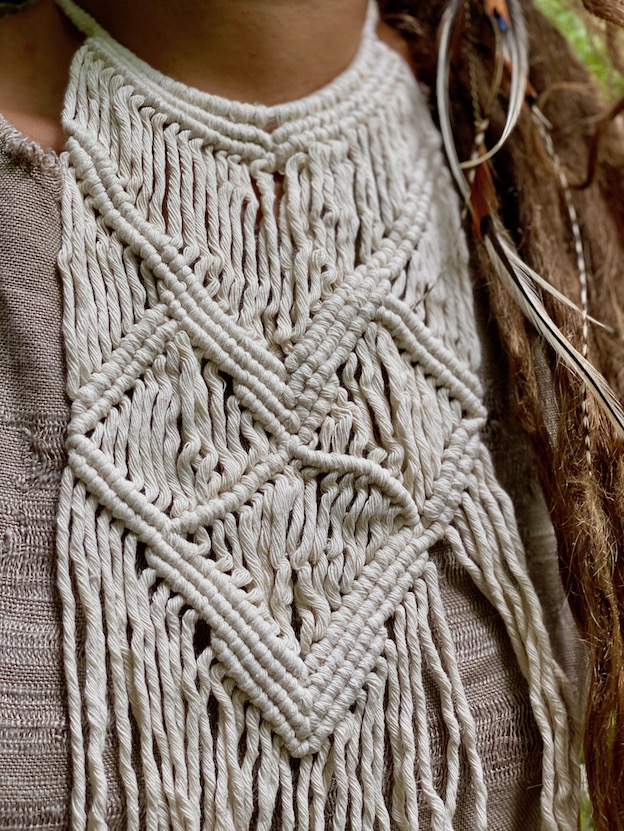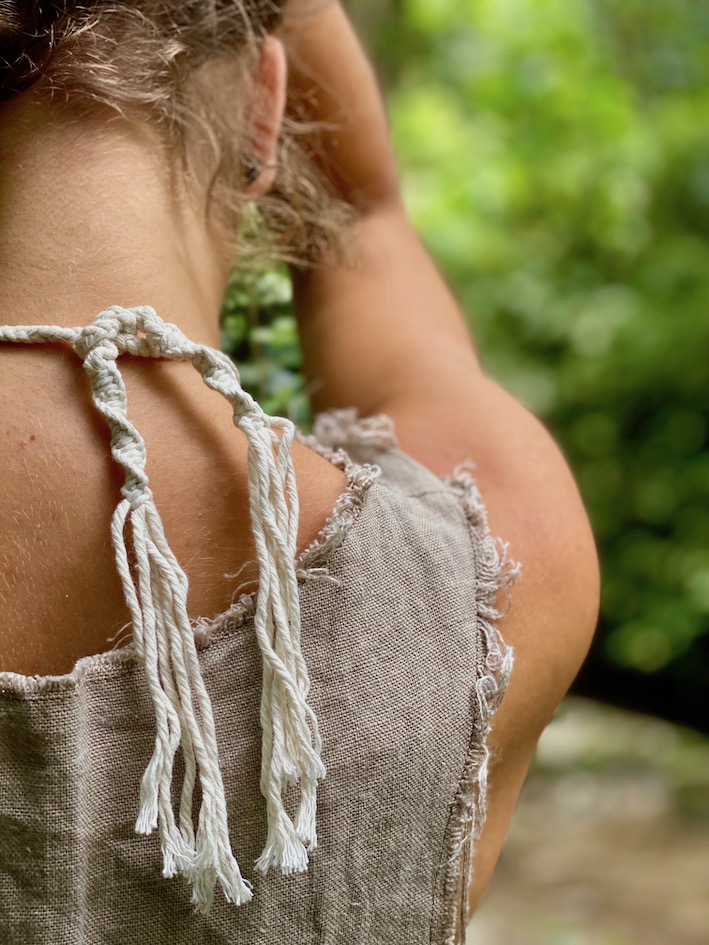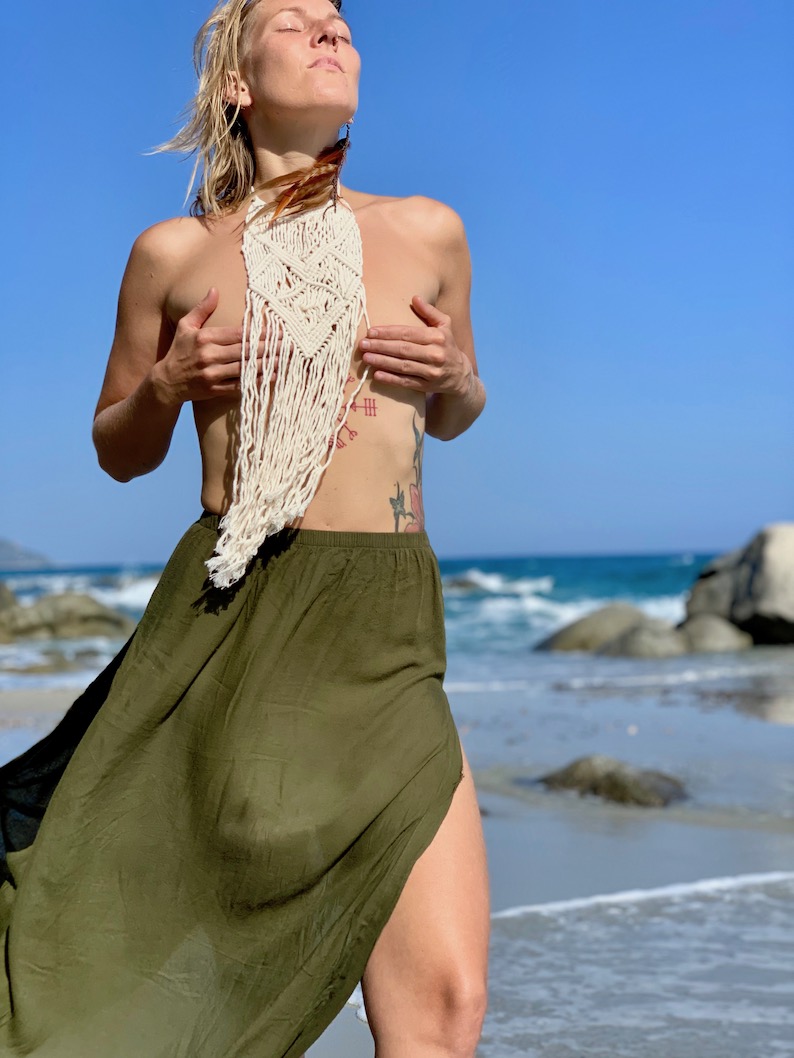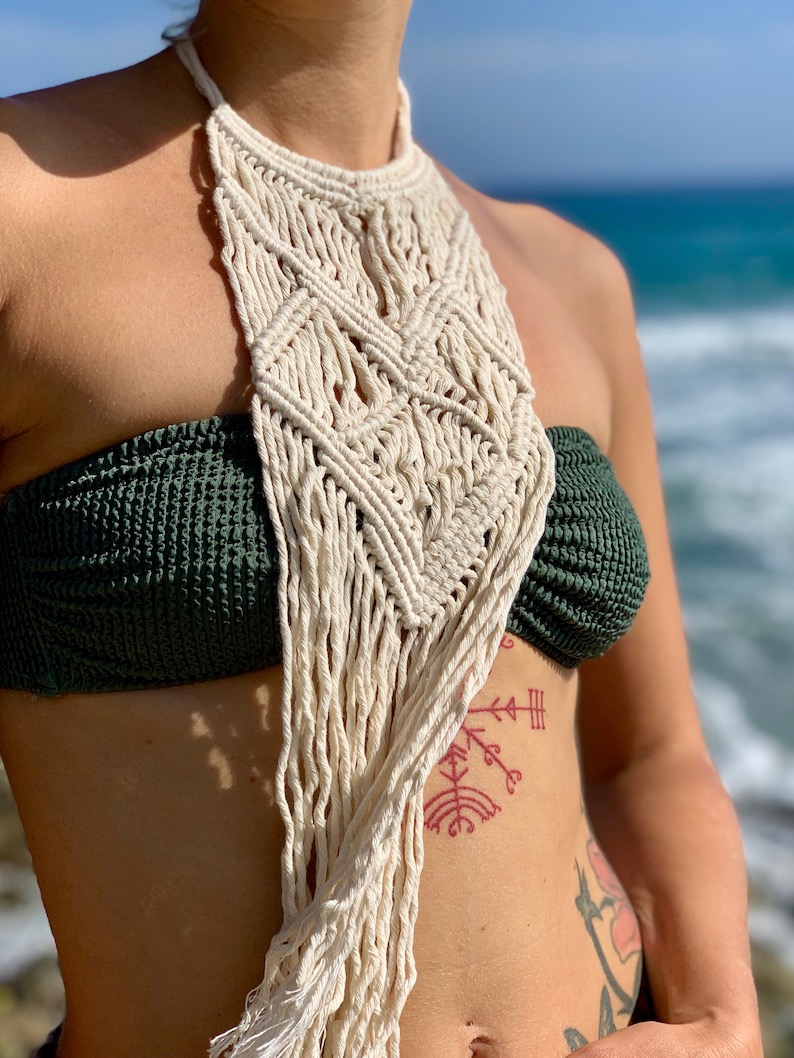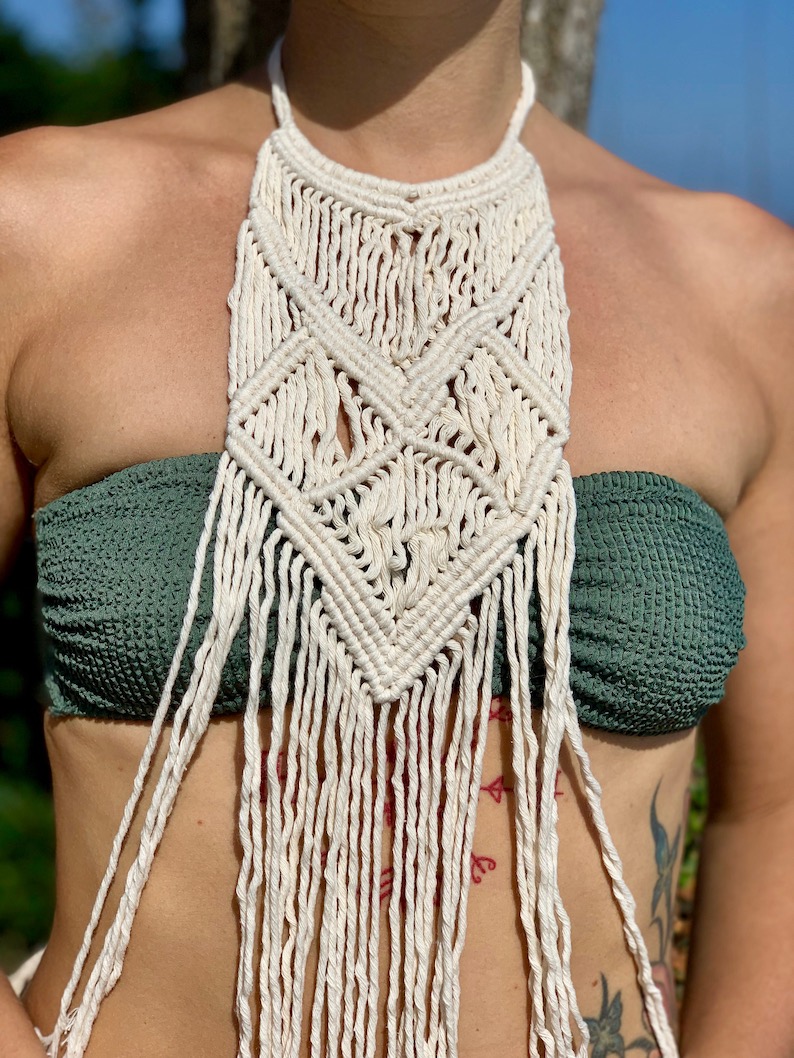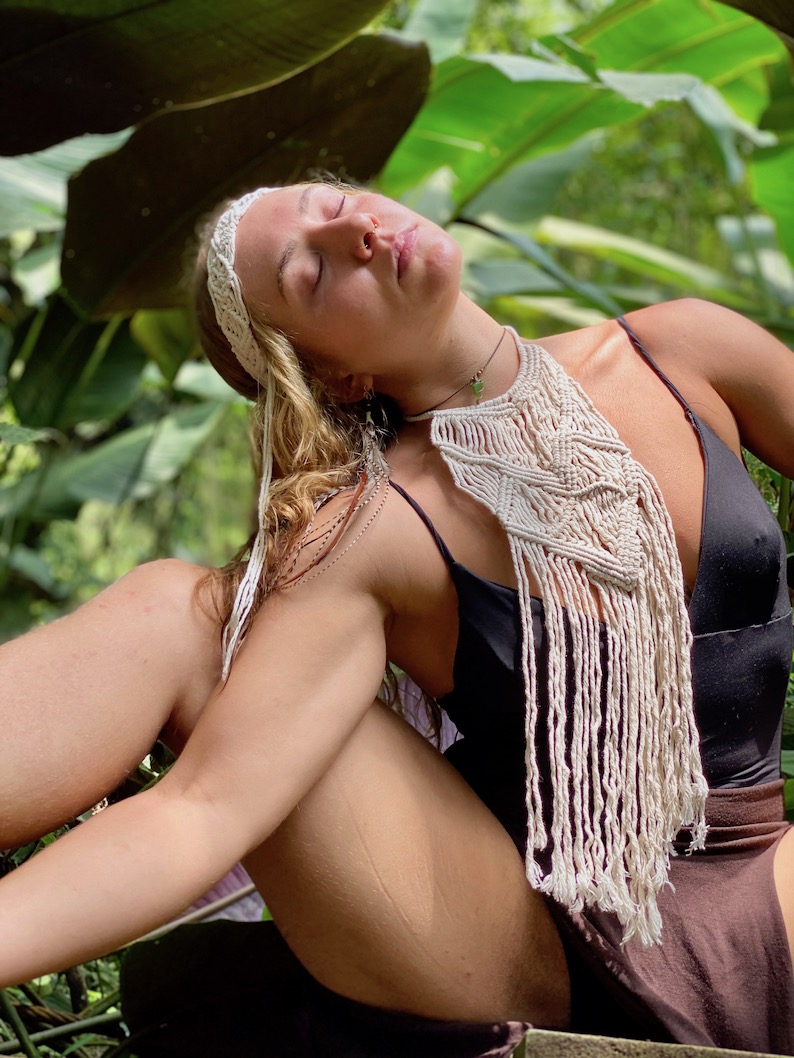 Macramé choker necklace - BAUNEI
Available, delivery time 2-7 days
Macramé choker necklace - BAUNEI
Stylish and delicate macramé choker necklace for a boho summer style. This unique tribal style jewelry choker works as an interesting centrepiece or a trendy collar. It is made out of knots, and decorated with exquisite pattern in the center, and is one of a kind. It is made by hand from recycled delicate cotton cord that feels soft on the skin.
When one thinks of a choker necklace one often thinks about the black satin type decorated with stones such as agate, lapis lazuli, amethyst, rose quartz, turquoise or labradorite. But this amazing choker falls into another category.
There is multiple variations to play with this extraordinary macramé choker. For a sensual celebration wear on a bare skin (free the nipple!) or accompany your sassiest lingerie or beachwear. You can also include this craft as an addition to a casual look with a pair of jeans and a jersey shirt!
Rock it with style! With this dauntless necklace you can recreate any bohemian style on point! Test the endless possibilities to create your charm! Flatters any figure. This unique piece is easily adjustable and multi function.
To close the accessory just wrap a basic loop knot behind your neck from the ending of the finely decorated straps, and make sure to tighten the string on a necessary position and level.
Every knot has been knotted with love and an intention using only sustainable and natural materials. This results a happy product, and happier deals!
There is no need to wash your new wearable art piece but if you need to you can check out the step by step instructions of how to take care of your small macramé jewelry from
here
.
You can buy more handmade wearable art and other woven products in different colours online from
here
or on
etsy
shop. Necklaces are a perfect gift idea for any occasion! You can find a diy tutorial on youtube for making your own macrame piece. But if you feel like it is too much of an effort; I am happy to help! ;) Reach out for personalized and flexible custom made beaded designs with a healing crystal or any gemstone of your choice (I love a feminine Moonstone and a Tiger eye) as a pendant, glass, pearl, brass, silver, bead or any other beads, ads, different colors or features that your soul might desire. You find me at
[email protected]
or by filling out a contact form on this site.
Find similar items from the same brand
here.
Measurements
Width: 17 cm

Length: 51 cm
Color
Materials

| | |
| --- | --- |
| Colour: | White |
| Material: | 100% recycled cotton |
| Size: | Width 16 cm Length 43 cm |