Meet the maker behind TAIKA
The artist behind TAIKA is called Linda Mäkelä, born in the nordic lands of Finland. She started doing macrame jewellery some years ago during her travels in India, but her first macrame clothing was created out of a lack of a unique festival outfit a couple of years ago.
Her never ending curiosity, and need to create with her hands made her try out even more advanced styles and techniques after the first successful try out. After taking some time for prototyping, and crystalizing a possible concept of a brand that would be equivalent for her ethical values and promoting ideologies that she believes in, TAIKA was created.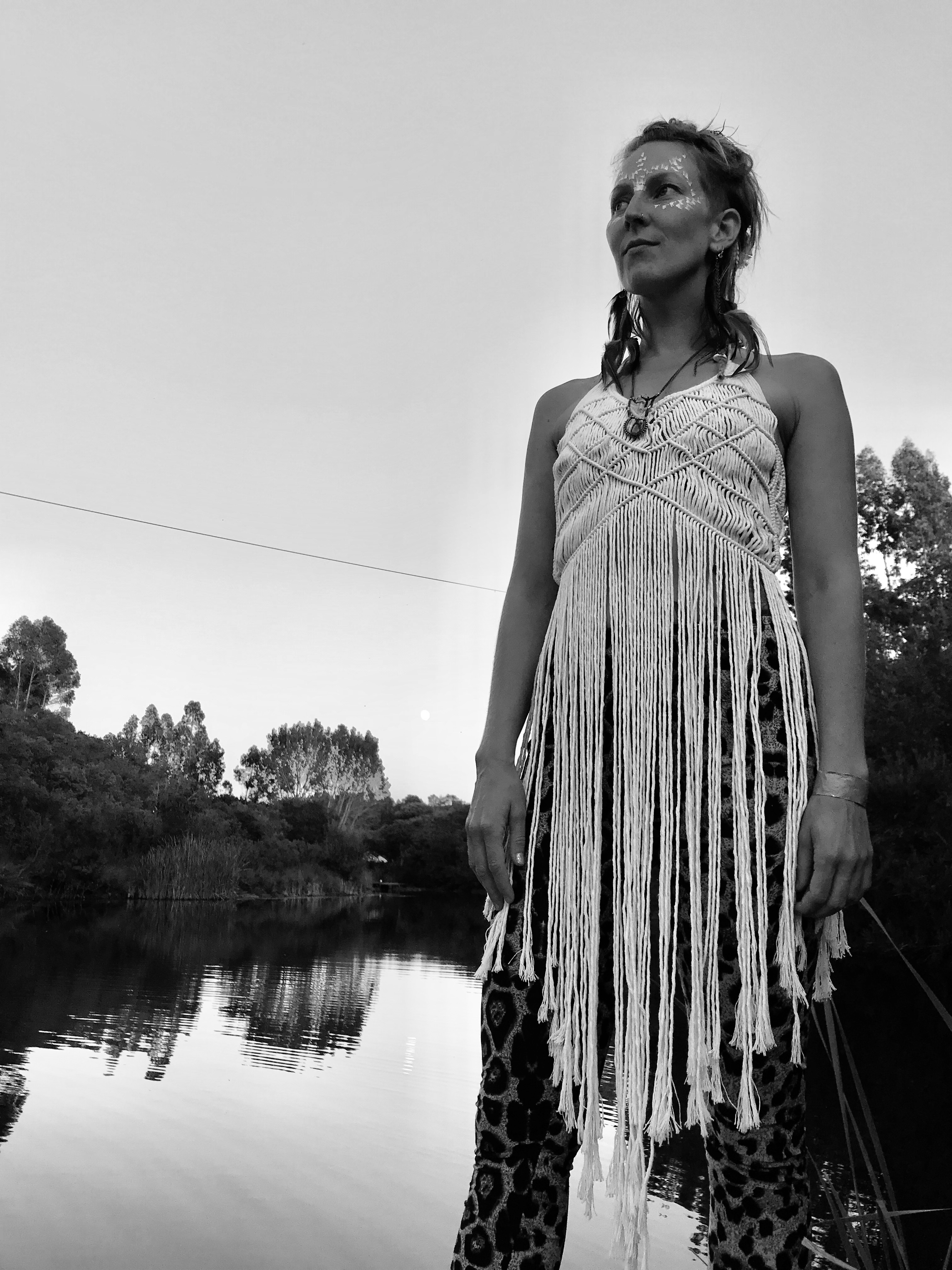 Labour of love
"I've come to believe that each of us has a personal calling that's as unique as a fingerprint - and that the best way to succeed is to discover what you love and then find a way to offer it to others in the form of service, working hard, and also allowing the energy of the universe to lead you.

For me, as a designer, it all started out as a 'labour of love', as a way to silence the mind and to let my soul speak. Giving a pattern to a raw formless matter, designing shapes and creating with my hands has been a passion of mine since I was little. Never had I though that one day it could be more than just a favourite occupation for me. When I met my soul, I found my purpose."
What does TAIKA mean?
---
TAIKA represents magic in its all forms - uniting tribes and cultures beyond borders. TAIKA stands for magic in Finnish and well, who would not need a little bit of magic in their lives!
Where to find TAIKA?
---
You can follow TAIKA on different social media platforms like YouTube, Instagram and Facebook to join the sustainable community and to be informed of all the upcoming events, activities and offers!
If you have any questions or want to know more you can order yourself the TAIKA newsletter, you can write me on [email protected] or on any social media platform. I will get back to you personally as soon as possible!